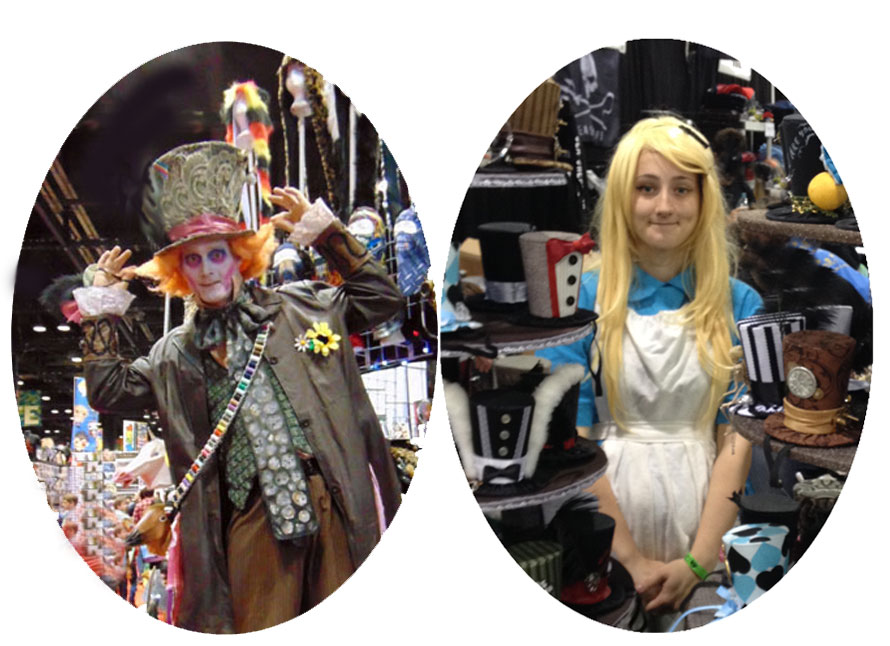 Our Tiny Top Hats are crafted in the foothills of North Carolina. If you live in the area, you may have even seen us at local festivals, or at any number of Anime and Sci-fi conventions in the United States.
At every convention you'll see the Mad Hatter and Alice giving away hats, necklaces and pocket watches. Stop by our booth and say hello. We'd love to 'hat your head'

Get in Touch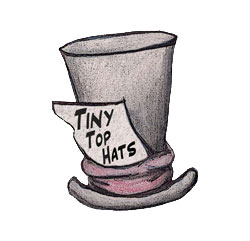 What? We don't have your perfect hat? Contact us and we'll make a custom hat or event package just for you!

Chances are, if you can dream it up, we can make that dream come true for you.
We are here to answer any questions you may have. Reach out to us.
Unique
Don't settle for a plain party hat with a veil, some feathers and a ribbon! We are dedicated to making each of our handmade hats a work of art you'll be proud to wear on your head.
Every steampunk hat, and many of our other hats are one of a kind.
Just like you!
Quality Workmanship
These aren't cheap party hats!
Our tiny top hats are made by hand from scratch. Every hat is painstakingly crafted from the brim up. Our hats will last for years – one mad tea party after another.
Join us in the Wonderland that is Tiny Top Hats!
Did we mention a free pocket watch with every $30 order? 😉